2023 Fall Meeting | Legislative Panel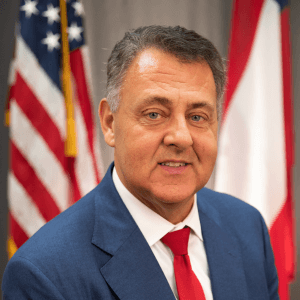 Senator Steve Gooch, GA-51
Senator Steve Gooch w as elected to the Georgia State Senate in 2010. Senator Gooch is a Republican representing the 51st district, which includes Fannin, Union, Gilmer, Lumpkin, Dawson, and Pickens counties and a portion of White County.
Senator Gooch was elected as the Majority Leader of the Senate Majority Caucus in 2022. Prior to serving as the Senate Majority Leader, Senator Gooch served as the Senate Majority Whip and chair of the Senate Transportation Committee. Currently, Sen. Gooch serves as a member of the Senate Committees on Transportation, Finance, Appropriations, Regulated Industries and Utilities, and Reapportionment and Redistricting. He also serves as an Ex-Officio on the Senate Committees on Rules, Insurance and Labor, Natural Resources and the Environment, Education and Youth, Ethics, Veterans, Military, and Homeland Security, and Judiciary.
Senator Gooch graduated from North Georgia College and State University, now the University of North Georgia, where he earned a Bachelor's Degree in Business Administration and Master's Degree in Public Administration. Senator Gooch currently owns a private environmental services company and is a former Georgia Department of Transportation Board Member. Prior to being elected to the Georgia State Senate, he served as the sole Lumpkin County Commissioner.
Senator Gooch has been recognized for his tremendous leadership and effectiveness as a legislator. He has been chosen by Georgia Trend as one of the Top 100 Influential Georgians six years running and was selected as a Georgia Chamber Legislator of the Year in 2015 following his efforts to pass the transformational Transportation Funding Act of 2015. Senator Gooch has long been a champion on issues such as transportation and infrastructure. He has worked to provide public-private partnership opportunities to state and local agencies creating more affordable mechanisms to decrease the taxpayer burden for projects. Senator Gooch also led the efforts to expand connectivity throughout all of Georgia for broadband expansion and small-cell wireless broadband deployment that has led to hundreds of millions of federal and state funds for rural broadband connectivity.
Senator Gooch currently serves on the Advisory Board for the Mike Cottrell College of Business at the University of North Georgia and has been a Rotarian since 1989. He and his wife Shannon have three children: Samuel, Seth, and Sawyer.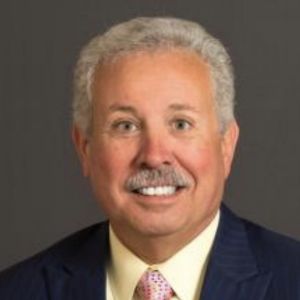 Representative Ron Stephens - GA-164
State Representative Ron Stephens (R-Savannah) represents the 164th District in the Georgia House of Representatives, where he has served for 24 years. Rep. Stephens is the chairman of the House Economic Development & Tourism Committee. He is also a member of the Appropriations, Rules and Ways and Means committees.
Rep. Stephens is a graduate of Armstrong State & Mercer University with a degree in Pharmacy. He and his wife, Janice, have two daughters, Karen and Ashlin, two grandsons, Walker Brown and James "Beau" Dukes, IV, and one granddaughter, Ivey. The Stephens are members of Richmond Hill Baptist Church.
Rep. Stephens has spent more than 40 years as a pharmacist. Before being elected to the House, Rep. Stephens served as a city councilman in Garden City. Proven to be a consensus builder and a member who can reach across party lines, Rep. Stephens was previously selected as the vicechair of the Appropriations Subcommittee on Health and as a member of the Economic Development subcommittee under a democratic majority and leadership.
After serving 17 years in the state House, Rep. Stephens was selected by Speaker David Ralston (R-Blue Ridge) as the chair of the Economic Development & Tourism Committee. He has also served on the House Appropriations Committee for more 20 years. Rep. Stephens is the co-author of the first floating homestead exemption in Georgia. House Bill 350 effectively freezes property taxes for the homeowner. The exemption now applies in more than 70 taxing districts in the state, and today, House Bill 350 is known as the "Stephens-Day Bill."