2023 Workforce / Plant Management Seminar – Bridging the Transportation Divide
Most manufacturers in Georgia tend to locate outside metropolitan communities, in open, rural areas due to facility requirements and infrastructure needs. Additionally, public transportation often does not extend beyond urban jurisdictions, making access to manufacturers and the jobs they offer heavily dependent on automobiles. This disadvantage for low-income populations and second chance hirers makes securing and sustaining employment difficult, further instilling the paradox of "No car, no job. No job, no car." Most of us may take slipping behind the wheel of a car for granted. However, low- to moderate-income individuals need help affording reliable transportation, let alone a vehicle. Moreover, through GAM's workforce needs assessment, 56 percent of the 90 manufacturing respondents indicated that transportation inhibits their workforce efforts, along with childcare and affordable housing. Of that 56 percent, 62% said transportation was the number one inhibitor. 
Are there ways employers can help offset the transportation crisis? Could offering such benefits stabilize and sustain workforce recruitment and retention? If your company could help eliminate transportation as an impediment to workforce through cost-effective solutions, would you want to know about them? 
In this session, we will hear from the mayor of the City of Valdosta, a community that sought a public-private partnership to offer residents reliable and cost-effective public transportation anywhere needed. Additionally, we'll learn about the investments and commitments required to make such a shared resource successful and how employers can influence a similar solution within their community.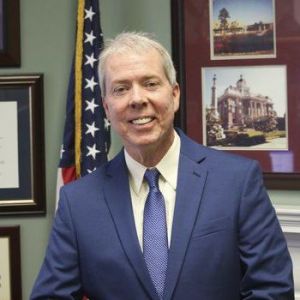 Scott James Matheson - Mayor of Valdosta
Born and raised in Cocoa Beach, Florida on September 29, 1962, Mayor Scott James Matheson moved to Valdosta in 1990 after living and working in Orlando, Florida and Gainesville, Florida.
Mayor Matheson is an accomplished businessman.  He began his career in radio in Gainesville, Florida 36 years ago and managed a multi-station group for 18 years before purchasing his first station in 2005.  He then purchased his second station of four (Talk 92.1) in 2007.
Mayor Matheson was sworn into office on January 9, 2020. In his role as Mayor, he will touch all areas of the community, from transportation to military to business. Mayor Matheson currently oversees the Mayor's Council for Persons with Disabilities, serves on the LARC Board, the Metropolitan Planning Organization Policy Committee, and is  Past President of Leadership Lowndes.  He also serves on the Lowndes County Board of Health and the Community Visioning Committee.  In the past, Mayor Matheson has served on numerous Boards including the American Red Cross Board, the United Way Board, the LAMP Board, and the Azalea Festival Board.  Mayor Matheson is also a strong supporter of Valdosta State University.
Mayor Matheson has a passion for public service which led him to run for office.  It is his goal to grow the quality of life in Valdosta for many years to come and continue to make Valdosta truly "A City without Limits" for all citizens.
"Great things are happening in every corner of our Community" he adds, "Re-invest yourself back into our City and there truly will be no stopping us!"
Mayor Matheson is married to his wife, Rebekah, who he met 16 years ago, and they have three children, Kiley who is 20 years old, Maggie who is 13 years old, and Ashlyn who is 12 years old.