2023 Workforce / Plant Management Seminar – How to Connect the Next Generation to Manufacturing
Georgia Manufacturing is expected to add almost 9,000 new jobs through 2024, which includes a thimbleful of the net new jobs announced by the Georgia Department of Economic Development halfway through fiscal year 2023: 17,500 jobs. At the same time, there are over 640,000 annual occupational openings in Georgia each year, with over 36,000 in Production and an additional 23,000 in Installation, Maintenance, and Repair occupations. With Georgia's economy providing more jobs than there are people in the labor force, employers must evaluate avenues that weren't previously considered to facilitate and sustain a skilled future workforce. 
According to the Governor's Office of Student Achievement, over 67% of Georgia high school students in the class of 2017 enrolled in postsecondary education, with 20% going straight into the workforce. Five years later, of that 67%, roughly 29% of students had dropped out of postsecondary education. For the class of 2017, this increased the percentage of students with no post-secondary credentials to 48% five years after graduating.  
Here lies the question: how can we introduce these high school students, the Next Generation, to manufacturing, enabling them to make better-informed decisions about their pathway after graduation? 
Now, more than ever, Georgia's Manufacturers must think unconventionally about offsetting labor challenges that are becoming debilitating. This entails exposing today's youth to careers in manufacturing to facilitate a viable workforce for the future.  Such endeavors may involve manufacturers employing high school students through pre-apprenticeships or work-based learning opportunities, ultimately providing students with first-hand experience in manufacturing. 
As we embark on this discussion, we'll learn how Gulfstream and Mohawk Industries established various models for exposing the younger generation to careers in manufacturing and the challenges and successes experienced along the way. From working with counselors and work-based learning coordinators, to hosting industry tours and teacher externships, we'll learn about the strategies these manufacturers implemented to work collaboratively and intentionally with local high schools to involve students in manufacturing.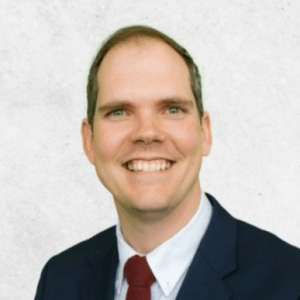 Kyle Redner - Public Affairs State Director, Gulfstream Aerospace
Kyle Redner, a graduate of Valdosta State University with an intercultural communication degree, has been engaged in the education space for the entirety of his career. Starting as an elementary school teacher in a small private school, he then shifted to working in non-profit. His non-profit career began with Big Brothers Big Sisters of Metro Atlanta and later move to Junior Achievement of Georgia. He has focused on various areas including volunteer management, program design, board development, fundraising and team building. He now works as the Public Affairs State Director for Gulfstream Aerospace, focusing on K-12 Workforce Development and youth engagement across the country. In addition, the Gulfstream team works to support local non-profits, state and local government relations, and various community relationships.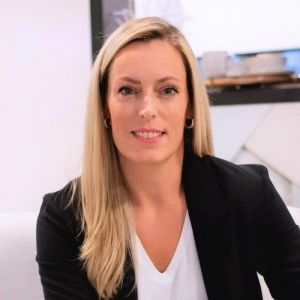 Laura Wood - Senior Talent Acquisition Program Manager, Mohawk Industries
Laura Wood is the Senior Talent Acquisition Program Manager for Mohawk Industries. She developed Mohawk's first formal High School Program that provides various programs within workforce development, including Work-Based Learning, Pre-Apprenticeship, and a Future Leadership Certification. Laura believes that students should be provided opportunities to experience industry workforce early on to successfully develop and discover a chosen career pathway. By enabling students to explore pathways through their localized industries, our workforce becomes stronger, and we create growth within the talent pipeline for future industry needs.
Laura has been nominated for Work-Based Learning Partner of the Year and won several Business Partnership Awards within Education from various North Georgia Chambers of Commerce. Laura holds a BS in both Journalism and Agricultural Leadership and Development from the University of Kentucky.