2023 Workforce / Plant Management Seminar – Loosening Childcare's Grip on the Workforce
In 2018, the Georgia Early Education Alliance for Ready Students (GEEARS) and the Metro Atlanta Chamber (MAC) conducted a study on childcare's short- and long-term impact on Georgia's workforce and economy. In this study, 400 Georgia parents with children under the age of five were surveyed. Of the respondents, almost 57 percent of parents indicated missing workdays in the past six months due to childcare challenges, forgoing an average of 3.5 days. More shocking, about one and five parents reported missing more than a full week of work in the last six months. Considering the long-term impacts, when asked if they or anyone in the family had to quit a job, not take a job, or significantly change a job in the last 12 months because of childcare problems, 25.8 percent of respondents answered "yes."  
Furthermore, employers view childcare as a significant barrier to the recruitment and retention of workforce. As indicated in GAM's 2023 Workforce Needs Assessment, 29 percent of 90 respondents (manufacturers) ranked childcare as an impediment to filling immediate workforce needs. Of that 29 percent, 62 percent said childcare was the number one impediment. 
However, the lack of affordable and accessible childcare not only negatively affects employers and workers; it puts a dent in Georgia's economy as well. Workplace absenteeism and turnover resulting from problems with childcare directly impacts the state's ability to generate and collect revenue—dollars that could be invested to stabilize, reinforce, and increase childcare capacity across the state. In its study, GEEARS and MAC estimate that childcare challenges result in a $1.75 billion loss in economic activity to the state annually, with an additional $105 million loss in state income tax. 
In this session, attendees will hear about the childcare benefits Southern Company offers to employees in partnership with Bright Horizons and the steps taken to provide such benefits. Additionally, the Department of Early Care and Learning (DECAL) will give an overview of Georgia's childcare system and the hurdles inhibiting the expansion of quality daycare across the state. Most importantly, in this session, attendees will learn ways to strategically partner with DECAL and stakeholders to address childcare challenges to increase workforce participation.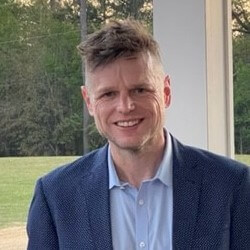 Bentley Ponder, Deputy Commissioner for the Quality Innovations and Partnership Division at Bright for the Start: Georgia Department of Early Care and Learning.
Bentley Ponder is the Deputy Commissioner for the Quality Innovations and Partnerships Division at Bright from the Start: Georgia Department of Early Care and Learning (DECAL). This division houses Georgia's Quality Rating and Improvement System (Quality Rated), DECAL's Early Head Start – Child Care Partnership Grant, the agency's internal Research and Policy Analysis unit, and several initiatives related to stakeholder engagement, 2Gen supports, and community partnerships. Originally from Nashville, Tennessee, he completed his Ph.D. in Sociology from Georgia State University and has been with DECAL since 2005.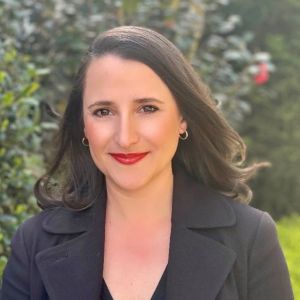 Katie Kirkland - Director of Benefits and Wellbeing, Southern Company
Katie Kirkland is the Director of Benefits and Wellbeing for Southern Company.  Katie focuses her efforts on Southern's long-term healthcare strategy including plan design and administration, analytics, wellness.  She also has oversight of the HRDirect Employee call center. She has worked at Southern Company for 10 years.
Prior to working at Southern Company, Katie worked at Towers Watson where she acted as a Health and Group Benefits Consultant for 11 years. Her past work experience includes developing and executing health and welfare benefits strategies for large employers, and analyzing the legislative and regulatory requirements impacting employee benefits. In addition to her work in healthcare she also has experience in retirement plan management and workforce planning.
Katie holds a Bachelor's of Science degree from the University of Nebraska College of Business Administration specializing in Actuarial Science.  She has also attained the designation of Fellow in the Society of Actuaries.