2023 Fall Meeting | Supply Chain, Transportation and Logistics Panel
Cracking the Code on Supply Chain and Logistics
Manufacturing supply chain and logistics are integral components of any production ecosystem, playing a pivotal role in ensuring the seamless flow of raw materials, components, and finished products. While these functions are essential for delivering goods to consumers and businesses, they are not without their share of challenges and complexities.  
The list is long and growing. Supply chain disruptions and inventory management issues, transportation bottlenecks, supplier/vendor reliability challenges, regulatory compliance, sustainability, near shoring and chronic talent shortages – to name a few – can make the issues seem overwhelming. Management can feel driven by problems instead of driving solutions. 
This panel session is designed to help GAM's manufacturing executives take a deep breath, "pull back" and re-examine these mission critical strategic and operational areas. The discussion will zoom out on macro issues affecting the outlook for the state, national and international manufacturing industries and then zoom in on what can be done to better manage supply chain and logistics.  
While there is no silver bullet, digital transformation of both supply chain and logistics is showing promise in optimizing technology to integrate data systems, overcome complexity and put management back in the driver's seat.  
Leading this conversation is Brian Sage. Brian is well known to GAM as both a former member of the Association and member of our Board of Directors. With over 40 years of manufacturing experience with General Motors, Caterpillar and Great Dane, Brian will moderate the discussion as the "voice" of the manufacturer.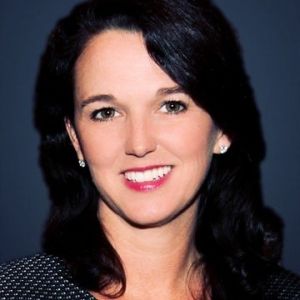 Jaymie Forrest - President and CEO, Activ Technologies, Inc.
Currently CEO of Activ Technologies, in 2021 best solution provider for Digital Transformation by Next Gen conference, SC Management Review and Logistics Management magazines. The solution called Activate is a supply chain management platform for companies to swiftly sense, coordinate, optimize, and manage their end-to-end supply chains. Jaymie leads Activ's quest to help companies and their trading partners synchronize forecasts, production, order and inventory management as well as distribution control capabilities in real-time.
A seasoned supply chain and logistics executive, Jaymie, is experienced in supply chain strategy, operations and management, design and optimization, inventory planning and management, transportation strategy and planning, routing and scheduling, in particular supply chain management technologies and logistics information systems.  She leverages knowledge from a variety of industries, applications and technology platforms with a host of exclusive experiences that set her apart.
Prior to joining Activ Technologies she was Chief Supply Chain Officer with ScanTech Sciences where she designed and implemented first automated cross-border food safety treatment plant for imported produce. Previously held the Global Supply Chain Practice Lead with Management Consulting Group of London who owned Alexander Proudfoot Consulting and Kurt Salmon and Associates, was Managing Director of the Georgia Tech Supply Chain and Logistics Institute for six years and founded the Logistics Innovation Network of research centers with centers in Singapore, China, Costa Rica, Panama, and joint centers in Mexico with Monterrey Tech. In 2012 co-founded the President's Logistics Council for The Republic of Panama prior to the canal expansion.
For 15 years she was president and principal consultant of Neogistics, LLC building manufacturing planning models for the Coca-Cola Company's global expansion and establishing the network of bottlers with a variety of logistics infrastructure in 35 countries. As a consultant she has worked with some of the world's best brand manufacturers over the years such as Pepsi, General Mills, Bimbo, ADM, Chevron, P&G, Abbott, to name a few. Local to Georgia during the consortium era she development of one of the first industry-wide marketplace and eCommerce platforms for Georgia Pacific, International Paper, Boise Cascade, Willamette, Westvaco and Mead which became Liaison Technologies now owned by OpenText.  Her tenure includes head of global marketing for ILOG acquired by IBM as their first supply chain solutions. A previous officer of CAPS Logistics and VP Business Development for Baan Company both now owned by Infor.
She holds a degree in Industrial Eng/Management from Georgia Institute of Technology (Georgia Tech), an MBA in Decision Sciences and Operations Management from GSU and a certified logistics engineer. And currently serves as the Executive Director of the Georgia Logistics Association.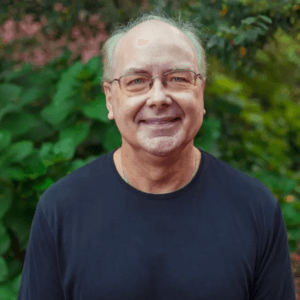 Adrian Purtill, Director Of Business Development - Strategic Accounts at Vector Global Logistics
Adrian is originally from South Africa and has lived in the USA for 27 years. His experience in the logistics industry began in South Africa and encompasses a combination of business development, key account management and operations while working for large and small Freight Forwarders and 3PL's.  He has managed the global freight forwarding needs of multinational corporations, including OEM's and Tier 1 suppliers.
Adrian prides himself on becoming a trusted adviser to his customers and strives to ensure their complete satisfaction throughout every stage of the transportation cycle.
He is an avid workout enthusiast, karate practitioner and general sports lover – and a die hard fan of his beloved Manchester United football team – GGMU!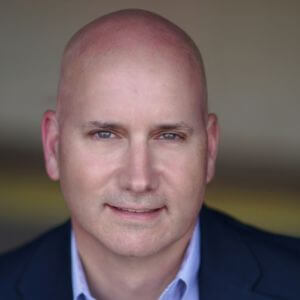 Brian Sage, President - Sage Manufacturing Solutions
Brian Sage is a seasoned executive with over 40 years of manufacturing experience driving lean transformation with General Motors, Caterpillar, Great Dane, and most recently as President of Sage Manufacturing Solutions as a consultant.  With a background in multi-site global manufacturing operations, purchasing, logistics, supply chain, and Industrial Engineering, he is well suited in coaching executives and department leaders through cultural changes to drive total business performance. Brian's holistic approach to Lean methodologies connects business processes end-to-end, from the shop floor to functional leaders, only changing what needs to be changed to have the greatest impact on bottom-line results.  His approach aligns the leadership team around the most important goals of the business with data, to create a shared vision among the leadership team to accelerate improvements.  He holds an M.S. in Engineering Management from Rensselaer, a B.S. in Industrial Engineering from Auburn, and is a Registered Professional Industrial Engineer in Georgia.