2023 Fall Meeting | Image of Manufacturing Panel & CEO Roundtable
Part 1: Changing the Image of Manufacturing: How Do We Tell Our Story? 
Part 2: Executive Roundtable 
There is a collective desire amongst GAM's members to change the perception of manufacturing. But how do we go about that?  
We will look for answers in two parts. 
In Part 1, GAM's Director of Workforce Development, Stephanie Scearce, will begin by sharing the Association's proposed marketing initiative to develop a one-stop digital resource providing manufacturing members a platform to connect directly with students and prospective employees.  
In Part 2, GAM President, and CEO Lloyd Avram, will kick off a panel discussion with three GAM Board Members. He'll get their thoughts and insights on changing the image of manufacturing. They will also share their views on other priority issues – both external and internal to their companies. Lastly, we'll conclude by opening the floor for feedback from our membership.  
Session Participants: 
Stephanie Scearce – Director of Workforce Development, GAM 
Lloyd Avram – President & CEO, GAM 
John Fluker – President & CEO, Grenzebach Corporation
Jim Kelleher – Vice President, Mitsubishi Power Americas
Greg King – President & CEO, Avis Industrial Corporation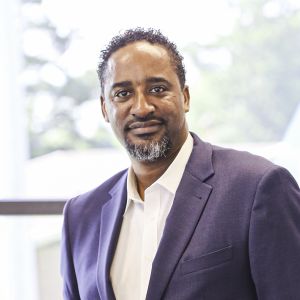 John Fluker – President & CEO, Grenzebach Corporation
John Fluker was named to the position of President & CEO of Grenzebach Corporation by the Grenzebach board of Directors in May of 2017.  As President & CEO, he provides leadership and is responsible for all day to day management decisions and implementation of the company's long and short term strategies for the North American, Latin American, and parts of the South American markets.  He is also a part of the Grenzebach Group's executive Leadership Team representing the USMCA region, helping to guide the Grenzebach Group's overall strategy and execution at a global level.  He currently serves as Chairman of the Board of Millennium Control Systems, a company within the Grenzebach Group providing Controls and Automation Solutions for the Glass, Tire and Rubber, and Steel markets, a board member of the Georgia Association of Manufacturers, a Strategic Business Advisor for Women's Wellness Atlanta, and a member of the "MHI – The Industry That Makes the Supply Chain Work" Executive roundtable. 
Mr. Fluker's early work history included positions with a large Boston firm specializing in semi-conductor test equipment.  He held various roles, beginning as a Manufacturing Engineer and ending up as a Product Support Engineer.  His work as a Product Support Engineer required extensive travel throughout the world, primarily in South East Asia supporting company and customer installations in those regions. 
A native of Georgia, Mr. Fluker relocated back to Georgia from Boston and started at Grenzebach in February of 2006 as a Sales Manager for the Glass market for Grenzebach.  Since that time he has held positions of Director of Sales, Vice President of Sales, and Chief Sales Officer (CSO) before being named to his current position.   
Mr. Fluker is a graduate of Massachusetts Institute of Technology with a degree in Mechanical Engineering.  While getting his degree at MIT, he served as a research assistant and instructor of engineering in various summer programs guiding upcoming high school seniors. He was a member of the MIT basketball team and involved in a variety of organizations and churches in the Boston area. He has continued his community and church involvement after moving back to the Atlanta area, is an ordained Deacon, and serves as the Chairman of the Board of Deacons at his current church.    
John Fluker met his wife of twenty-three years, Shelly-Ann while attending MIT.  Dr. Shelly-Ann Fluker, is an Associate Professor of Medicine and Director of the Primary Care track of the Internal Medicine residency program at Emory University and practices at Grady Hospital.  They have two beautiful children, John Stephen and Alecia.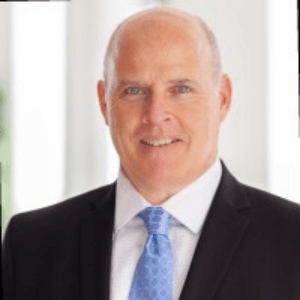 Jim Kelleher – Vice President, Mitsubishi Power Americas
Jim Kelleher has been working for Mitsubishi Power for 12 years but has been involved in the power industry for over 30.
Jim's leadership style and power equipment repair knowledge made him the perfect choice to lead the turbine and generator repair department upon its formation, and he has most recently been promoted to the VP of North American Manufacturing.
Some other positions held of note include: President of IFPTE Local 147, President of General Electric Affiliates and Locals Council, President of IFPTE Northeast Council, GM Mitsubishi Power Orlando Service Center.
Jim and his wife, Ann, have been married for 30 years and have 2 children. His daughter is attending her second year of law school at Duke University and his son is a junior at Florida Southern College majoring in Bio-Chem.
In his free time, Jim enjoys time with family, golfing, and traveling.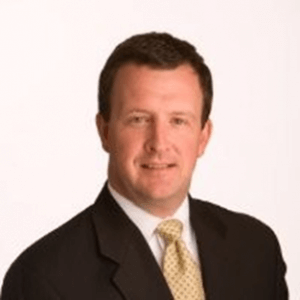 Greg King – President & CEO, Avis Industrial Corporation 
Currently serving as the President and CEO since October 2020, Greg has played a pivotal role in the management and development of of Avis Industrial Corporation.
Before assuming his current role, Greg held the position of President and CEO of Harris Equipment, a venerable 134-year-old global recycling equipment manufacturer. Prior to this King was a senior executive at WestRock (formerly Rock-Tenn Company) in Atlanta, Georgia. His tenure at WestRock spanned an impressive 27 years, during which the company transformed from a $400 million privately held family business in 1989 to a $15 billion global publicly traded company in 2015.
Greg received a Bachelor of Science degree from Indiana University of Pennsylvania and an MBA from the University of Georgia. He is a civic leader, having served as a board member for the Boys and Girls Club of Metro Atlanta - Gwinnett County, Good Samaritan Health Center Gwinnett, Gwinnett Chamber of Commerce, and Gwinnett Clean and Beautiful.
In his personal life, Greg is a devoted husband to his wife of 28 years, Stephanie, who is a flight attendant for Delta Air Lines. They are the proud parents of two children: Samantha, a marketing research analyst at Eli Lilly, and Landon, a fourth-year student at the University of Georgia.