2023 Annual Meeting: Workforce Panel
(see below for panelists)
Thinking Differently about Workforce: Engaging with High School Seniors about Manufacturing 
In Georgia and across the US, workforce development continues to be the most critical need facing Manufacturers. As the U.S. economy adds 8.3 million jobs in the next eight years, the labor force participation rate will drop almost two percent by 2031 due to the "mass exodus" invoked by the Pandemic, Baby Boomers aging out, and the increase of individuals voluntarily opting for part-time work. Furthermore, Georgia Manufacturing is expected to add almost 9,000 new jobs through 2024, which includes a thimbleful of the net new jobs announced by the Georgia Department of Economic Development halfway through fiscal year 2023:  17,500 jobs. At the same time, there are over 600,000 annual occupational openings in Georgia each year, with over 36,000 in Production and an additional 23,000 in Installation, Maintenance, and Repair occupations. Additionally, with only 175,000 Georgians unemployed (February 2023) and the state experiencing declining birth rates, the problem isn't having enough jobs – it's having enough people.  
Now, more than ever, Georgia's Manufacturers must think creatively about offsetting workforce challenges that could be debilitating if not addressed. This involves considering unconventional solutions like engaging with high school seniors who have no post-secondary plans.  
According to the Governor's Office of Student Achievement, over 67 percent of Georgia high school students in the class of 2017 enrolled in postsecondary education, while 20 percent went straight into the workforce. Five years later, of that 67 percent, only 39 percent had completed any kind of postsecondary credential, leaving 48 percent of students no longer enrolled in postsecondary and 13 percent still pursuing their postsecondary education. As for the class of 2021, over 23% of Georgia high school students chose to enter the workforce after graduation, while 61 percent enrolled in postsecondary education. Here lie the questions:  
How can manufacturers connect with high school seniors with no post-secondary plans? 

 

And how can we capture those high school seniors that most likely won't finish their postsecondary education?

 
This session will focus on a community doing just that. As we embark on this discussion, we'll learn how Newton County began its journey and the challenges and successes experienced along the way. From using YouScience, working with counselors and work-based learning coordinators, to hosting industry tours and teacher externships, we'll hear how the Newton School System, the Development Authority, and a manufacturer work collaboratively and intentionally to expose seniors with no post-secondary plans to careers in manufacturing. 
Asher Dozier, Newton County Industrial Development Authority
Asher Dozier is the Vice President of Economic Development for the Newton County Industrial Development Authority in Newton County, Georgia.  He has worked in local government since 2005, serving in various leadership roles in public safety, human resources, and economic development. In his current role, he seeks to recruit future-ready economic development projects, support existing industry through innovative community and human resources partnerships, and support regional workforce development efforts to prepare the local workforce for the high-paying, in-demand careers of tomorrow.
Professionally, Asher is certified as a Human Resources Certified Professional through the Society of Human Resources Management (SHRM) and is also an active member of the Georgia Economic Developers Association (GEDA), where he serves on the Existing Industry & Workforce committee.  He is an alumnus of various leadership programs, including the Carl Vinson Institute of Government's Management Development Program, the International City/County Management Association Emerging Leaders Development, Leadership Newton County, and Georgia Young GameChangers, and is in the current class of Leadership Georgia.
Asher has a B.S. in Criminal Justice and M.S. in Organizational Leadership from Troy University.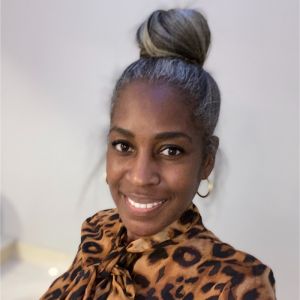 Bevetta Morton, SRG Global
Bevetta is a seasoned Human Resources Business Partner with over 20 years of experience across various industries. She is currently serving as the Human Resources Business Partner at SRG Global, a Guardian company that is one of the leading manufacturers of high-value coatings on plastic for the automotive and commercial truck industries.
In her role, Bevetta has been instrumental in building effective partnerships across businesses at all levels, developing trust, and influencing organizational change. She is a champion of workforce engagement and has successfully implemented innovative strategies to drive business success. Her ability to transcend conventional management practices and transform traditional HR departments into value-adding business partners has contributed significantly to SRG Global's bottom-line success.
Bevetta's commitment to making a positive impact extends beyond her professional life. She is the Board Vice Chair for Next Step Education Foundation, where she supports their vision to provide innovative and practical services that assist students in college acceptance, vocational careers, and other paths toward success after high school.
Bevetta holds a Bachelor of Arts degree in Philosophy from Georgia State University and a Master of Business Administration degree with a focus on Human Resources Management from American Intercontinental University.
When Bevetta isn't working, she enjoys an active lifestyle that includes teaching yoga, reading, traveling, and playing tennis. As a certified yoga instructor and health coach, she is passionate about wellness, mentoring others, and giving back to the community.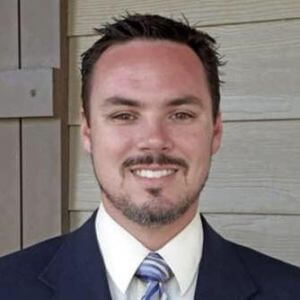 Tim Schmitt, Newton County School System
Dr. Tim Schmitt is the Director of CTAE and Workforce Innovation for the Newton County School System in Covington, GA. He received his doctorate in Workforce Education at the University of Georgia and holds an Ed.S. in Educational Leadership, an M.Ed. in School Counseling, and a B.S. Ed. in Technological Studies. Dr. Schmitt has been in his current role in Newton County since 2014 and has spent his entire 24-year career in Georgia serving students in Clayton and DeKalb counties before coming to Newton. Dr. Schmitt believes our schools and programs should support students as they foster passion, create opportunities, and drive toward success. While not at work, he enjoys being in or near the water. He typically can be found with his wife and two sons (Christie, Carson, and Nathan), either enjoying a campground in their RV or exploring an ocean somewhere warm.