2023 Annual Meeting: Transportation Panel
(see below for panelists)
Georgia's Transportation Advantage: How do we keep it?
Georgia's history as a transportation hub began in 1836 with the decision to build a railroad from Atlanta to the Midwest. By 1854, with rail lines going in four directions, it became what it still is today: the transportation hub of the southeast. And by 1989, Georgia took another step and became the envy of the nation with the completion of its original interstate routes and rebuilding/upgrading of metro Atlanta interstates. Combined with the Port of Savannah and Hartsfield-Jackson International Airport, Georgia is a mission critical provider of transportation solutions for the state and nation. 
The following facts put a finer point on Georgia's transportation advantage: 
The Port of Savannah is the fastest growing in the U.S. with eight million containers expected to pass through annually by 2028 

 

The Port has the largest "on-dock" intermodal rail facility in North America; up to 10,000 long      unit trains can be loaded at the terminal, removing up to 200,000 truck trips per year and cutting transportation time to major inland markets by 24 hours

 

In 2020, Georgia became the top exporting state, with manufactured exports growing by 30% over the last 10 years;

 

Atlanta's Hartsfield-Jackson airport is the 12

th

largest air cargo hub in North America and 30

th

worldwide.

 
But success brings challenges. Traffic congestion impacts Georgia business and quality of life for its citizens. Metro Atlanta ranked 91 out of 100 US cities for bad traffic and commute times. Big transportation infrastructure carries big costs borne by businesses and citizens alike. Despite its transportation diversity, Georgia is overly truck-dependent with 84% of freight moving by truck, compared to the national average of 70%. In addition, the pandemic exposed the fragility of our supply chains and challenged us to rethink how goods are moved.  
So, how can the state overcome these challenges to maintain its transportation advantage?  
Experts recommend increasing rail, expanding inland ports, and making road improvements, but the GA DOT believes road/rail improvements will cost $135 - $153 billion over the next 30 years. 

 

A study by Deloitte signals that reshoring can help protect supply chains from disruption, and rapid advancements in data and material sciences, and advanced engineering, are set to unleash innovations (electric and autonomous vehicles) and new competition in the transportation sector. 

 

Governments at all levels are working to rebuild and modernize critical transportation infrastructure, rethink regulations and consider incentives.  Passage of the bi-partisan infrastructure bill, supported by the manufacturing sector, provides the largest investment in infrastructure in US history ($1.2 trillion). This creates a new era for partnerships between government and business. 

 
In summary, the time is now for Georgia manufacturers to work together and engage to help guide the state's planning and modernization efforts to maintain our transportation advantage.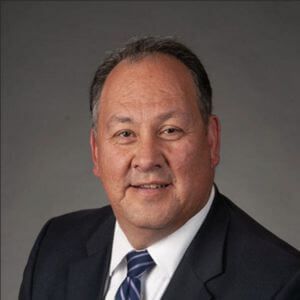 Moderator: Frank Morris - Executive Director, Clean Cities Georgia Partner, Butler Avenue Partners
Frank has an extensive background in corporate and legislative affairs. He is an accomplished executive and strategic consultant having worked with federal, state, and local leaders as well as national associations and trade organizations to advance legislative policies, including transportation, taxation, appropriations, economic development, regulatory access and facility and project permitting.
Frank retired as Vice President of Corporate Public Affairs for United Parcel Service, managing State, City, and Municipal Government relations for UPS in the Southeast. During his 35-year career with UPS he was responsible for leading large package operations, Human Resources departments across the U.S. and as Corporate Workforce Planning Director supporting U.S. Small Package.
Frank established a government affairs consulting company, representing clients in Georgia and has since merged his clients with Butler Avenue Partners. The firm represents a diverse portfolio clients in the education, energy, healthcare, hospitality, and agriculture business with their legislative and business development needs in Georgia on the state and local level.
In 2020, Frank accepted the position as the Executive Director of Clean Cities Georgia. The Coalition is the oldest charter member to the  U.S. Department of Energy's national program. Clean Cities coalitions foster the nation's economic, environmental, and energy security by working locally to advance affordable, domestic transportation fuels, energy efficient mobility systems, and other fuel-saving technologies and practices. He has successfully applied for and received federal grant funding on behalf of Clean Cities Georgia and the coalition's members.
Frank was appointed by Governor Brian Kemp to serve on the Electric Mobility and Innovation Alliance, helping to shape state policy and grow the electric mobility ecosystem to strengthen Georgia's position in electrification-related manufacturing and innovation. He a board member of the Georgia Chamber of Commerce.
Frank has a Bachelor of Science degree in Business Management from Westminster College in Salt Lake City, Utah. Frank and his wife Debbie, reside in Milton, Georgia. They have three adult children.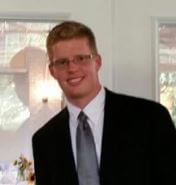 Chase Browning - Regional Mgr Site Design, CSX
Chase Browning has been with CSX for over 10 years and is based out of Jacksonville, FL.  Chase received his Bachelor's in Civil Engineering from University of Virginia in 2009 and have continued to learn and grow in various roles throughout his time at CSX, including the Real Estate Corridor Occupancy Group, Utility Permit Applications, and in the Design & Construction Group.
Recently he moved to his current role as Regional Manager Site Design on the CSX Industrial Development Team.  Browning works closely with the CSX Operating Team in Georgia and Florida to grow and expand CSX's industrial business footprint.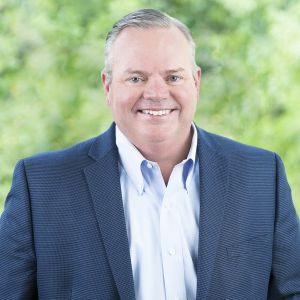 Lance Harcrow, Chief Operating Officer, ESTES / EFW
Lance Harcrow joined Estes Forwarding Worldwide in 2004 as a Business Development Manager in Dallas, Texas. Over Lance's tenure with EFW, he has been promoted and contributed to the growth of the organization by leading teams as Director of the Southwest Region, Director of Global Sales, Vice President of Sales and Marketing, and 7 years as Senior Vice President of Sales and Operations. Currently, as Chief Operating Officer, Lance oversees all domestic, international, and corporate operations, EFW's carrier management, and EFW Warehousing.
With more than 35 years of experience in domestic and International freight forwarding, warehousing, and supply chain logistics, Lance understands the importance of creating sustainable supply chain solutions that drive positive experiences for customers and employees. Lance attended Tarleton State University in Stephenville, Texas, where he studied Business Management.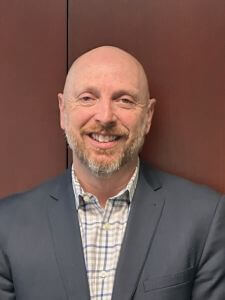 Rob Paterick, Director of Carrier Relations, UPS
Rob Paterick traveled globally with his father (US Government employee) until landing in Fayetteville, GA for high school.  He attended Ga Tech and graduated in 1987 with an Industrial Engineering degree.  He worked his way through college at UPS and was promoted into the Industrial Engineering group after graduation.  He has been at UPS for 39 years and retired 4/30/2023.  His work experience includes Engineering, Planning, Operations across all segments of UPS, and most recently (the past 10 years) in Corporate Procurement responsible for procuring outside carrier capacity for North America, primarily continental US.  He is married, has 4 children, enjoys all sports and loves to travel.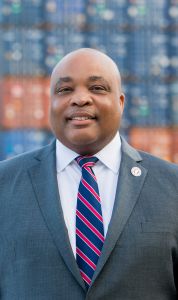 Stacy Watson, Director of Economic & Industrial Development, Savannah Ports Authority
Stacy Watson serves as Director of Economic and Industrial Development for Georgia Ports Authority (GPA), where he has worked for more than 30 years.
In his role, Stacy promotes the efficiencies of Georgia's statewide water, road, and rail infrastructure advantages to manufacturing and distribution partners in the United States and abroad. Watson joined the GPA in 1992 and served in management capacities within the Operations and Marketing departments before being promoted to Economic and Development Manager, and later Director.
Watson earned an A.S. Degree in Business Administration from Middle Georgia College in Cochran, a B.B.A. Degree in Marketing from Georgia Southern University in Statesboro, and a Master of Business Administration from Webster University.
He is a member of the Propeller Club of Savannah, the Savannah Traffic Club, and Rotary Club of Richmond Hill. Stacy is a graduate of both Leadership Savannah and Leadership Georgia. Stacy currently serves as secretary/treasurer for the Georgia Economic Developers Association (GEDA). He also serves on the foundation board of directors for both Savannah Technical college and Georgia Southern University and serves as a commissioner on Bryan County's Planning and Zoning board. Stacy is a veteran, serving over 31 years in the Georgia Air National Guard (165th Airlift Wing).