2023 Annual Meeting: AI Panel
The smart moves for manufacturers to make with Artificial Intelligence
Manufacturers are experiencing what is called, "The Fourth Industrial Revolution" -- or Industry 4.0 for short. The First Industrial Revolution occurred in 1784 with the advent of steam, water and mechanical production equipment. The Second was born in 1870 with the division of labor, electricity and mass production. And the Third Revolution launched in 1969 with the arrival of electronics, IT and automated production.  
But the technological changes occurring in this Fourth Revolution are so profound -- and shifting so rapidly – that the best we can do to mark its start is to say it began somewhere in the middle of the last century. The speed at which it is unfolding is unprecedented. Its impact is being felt in every industry in every country. And its implications are very far from certain and extend to social and political realms. 
Industry 4.0 is giving us digital technologies and intelligent systems that often combine to work together in ways not thought possible. Sensors, software and other technologies connect and exchange data with other devices and systems in many aspects of our lives and businesses. Relatedly, we are witnessing new applications of Artificial Intelligence (AI), like ChatGPT, that have the potential to disrupt the labor market in profound ways. Google recently stated that it projects two-thirds of all jobs will be significantly affected in some way by AI. In fact, AI algorithms and systems are so powerful, and with such capacity for self-learning, that more than 1,000 tech leaders have called for a six-month "pause" to develop guidelines for its application. That's sobering.  
Still, the opportunity for manufacturers to adopt or enhance existing AI capacity is compelling. The optimization of sensors and supporting systems can deliver data for superior decision making, efficiency gains, cost savings and competitive advantage. The application of AI throughout supply chains can improve logistics for the industry.  And the overall benefit for manufacturers, suppliers and customers alike can be realized when AI is better understood and optimally adopted.  
The AI opportunity in Georgia is real. Accelerating the opportunity is the recent announcement of a $65MM grant from the US Department of Commerce to support a statewide initiative to combine AI and manufacturing innovations with transformational workforce and outreach across the state.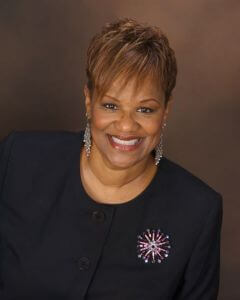 Donna Ennis, Co-Director, Georgia Artificial Intelligence Manufacturing Technology Corridor (GA-AIM)
Donna M. Ennis, C.P.F provides leadership across all EI2 units to develop collaborative funding opportunities and provide support and services to ensure the integration of diversity and inclusion into EI2's programs and operations. She co-leads the Georgia Artificial Intelligence Manufacturing Technology Corridor (Georgia AIM) project funded by the U.S. Economic Development Administration. Georgia AIM leverages a statewide network of partners to fulfill its mission of the equitable development and deployment of talent and innovation in artificial intelligence (AI) for all manufacturing sectors. Ennis also serves as the director of Community Engagement for Georgia AIM to ensure that the project is inclusive across all communities throughout Georgia. Through innovation, collaboration, education, and participation, Georgia AIM is providing the tools and knowledge to empower all communities to participate fully in a diverse AI manufacturing workforce.
Ennis is the current operator representative and former project director for the Georgia Minority Business Development Agency (MBDA) Business Center and the SE MBDA Business Growth Hub. In this role, she provides strategic direction and operational oversight for the Center and the Business Growth Hub and business assistance to Minority Business Enterprises (MBEs). Under Ennis' leadership, the MBDA programs have assisted companies in generating over $6.4 billion in contracts, financing, and sales and creating or retaining more than 7,000 jobs.
Known for her thought leadership and passion for advocating for and developing MBEs and small businesses, Ennis has been at the forefront of helping MBEs learn and understand the role that technology plays in scaling businesses. She established the NEXTTECH initiative for MBEs to bring technology solutions to federal agencies and corporations, launched the Specialty Trades Aiming at the Right Targets (START) to Build program for construction companies, and started the national MBE Manufacturers Summit in 2016, the only Summit of its kind in the U.S. to focus on bringing opportunities and education to MBE manufacturers across the country. Ennis has mentored hundreds of business owners and frequently presents to audiences on minority business issues, business challenges, and entrepreneurial ecosystems.
Ennis received her Master of Public Administration from Georgia State University and a B.S. in communications from Boston University. She received the 2022 Georgia Tech Diversity Champion Faculty Award and the 2022 Georgia Hispanic Chamber of Commerce President's Partnership in the Promise Awards. She is the Atlanta Business Chronicle's 2021 Diversity, Equity and Inclusion Outstanding Voice awardee and one of Georgia Tech's 2021 Faces of Inclusive Excellence. Ennis is also a graduate of the Leading Women@Tech program and has been named a tenured Atlanta's Top 100 Black Women of Influence by the Atlanta Business League. She is on the Board of Directors of the Healthcare Supplier Diversity Alliance (HSDA) and the Atlanta Business League, and the Board of Advisors of Enhanced Capital. She is a mentor for Emory University's Start: ME business accelerator and Georgia Tech's MentorTech program.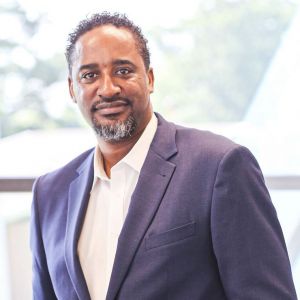 John Fluker - President & CEO of Grenzebach, GAM Board Member
John Fluker was named to the position of President & CEO of Grenzebach Corporation by the Grenzebach board of Directors in May of 2017.  As President & CEO, he provides leadership and is responsible for all day to day management decisions and implementation of the company's long and short term strategies for the North American, Latin American, and parts of the South American markets.  He is also a part of the Grenzebach Group's executive Leadership Team representing the USMCA region, helping to guide the Grenzebach Group's overall strategy and execution at a global level.  He currently serves as Chairman of the Board of Millennium Control Systems, a company within the Grenzebach Group providing Controls and Automation Solutions for the Glass, Tire and Rubber, and Steel markets, a board member of the Georgia Association of Manufacturers, a Strategic Business Advisor for Women's Wellness Atlanta, and a member of the "MHI – The Industry That Makes the Supply Chain Work" Executive roundtable.
Mr. Fluker's early work history included positions with a large Boston firm specializing in semi-conductor test equipment.  He held various roles, beginning as a Manufacturing Engineer and ending up as a Product Support Engineer.  His work as a Product Support Engineer required extensive travel throughout the world, primarily in South East Asia supporting company and customer installations in those regions.
A native of Georgia, Mr. Fluker relocated back to Georgia from Boston and started at Grenzebach in February of 2006 as a Sales Manager for the Glass market for Grenzebach.  Since that time he has held positions of Director of Sales, Vice President of Sales, and Chief Sales Officer (CSO) before being named to his current position.
Mr. Fluker is a graduate of Massachusetts Institute of Technology with a degree in Mechanical Engineering.  While getting his degree at MIT, he served as a research assistant and instructor of engineering in various summer programs guiding upcoming high school seniors. He was a member of the MIT basketball team and involved in a variety of organizations and churches in the Boston area. He has continued his community and church involvement after moving back to the Atlanta area, is an ordained Deacon, and serves as the Chairman of the Board of Deacons at his current church.
John Fluker met his wife of twenty-two years, Shelly-Ann while attending MIT.  Dr. Shelly-Ann Fluker, is an Associate Professor of Medicine and Director of the Primary Care track of the Internal Medicine residency program at Emory University and practices at Grady Hospital.  They have two beautiful children, John Stephen and Alecia.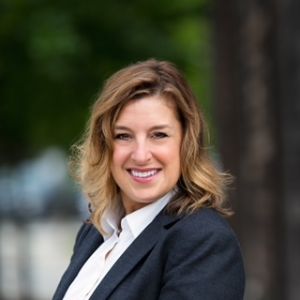 Denise Rice, CEO, Peak Performance, Inc. and The Smart Factory Institute
Denise Rice is president and owner of Peak Performance, Inc.  She also serves as a Manufacturing Consultant to the Tennessee Manufacturers Association, a division of the Tennessee Chamber of Commerce & Industry. 
Previously, she was an Operations Executive with a career spanning more than 25 years with Corning, Inc. and their subsidiaries holding positions including Director of Operations, Plant Manager, and Engineering Manager.  Under her leadership, Cormetech, a joint equity venture between Corning and Mitsubishi, was awarded Tennessee's Business Recycler of the year, Gold and Platinum awards for their BEST (Business and Education Working Together) Program with Cleveland High School and was nominated for the U.S. Department of Defense Freedom Award for their support of military veterans. Cormetech also received the prestigious TN Governor's Award for Environmental Responsibility in Materials Management and was named Company of the Year by the Chattanooga Regional Manufacturers Association.
Ms. Rice has held the position of Vice President of the Board of Directors for the Chattanooga Regional Manufacturers Association and president of Cleveland Associated Industries. Both associations are committed to the needs of local manufacturing companies ranging from government affairs to education in the community to ensure a prepared workforce. After completing a three-year term as a Board of Director for the Cleveland/Bradley Chamber of Commerce, she then served as a Board of Director for the Tennessee Chamber of Commerce & Industry. In 2014, she was appointed by the Bradley County Mayor to the Southeast Tennessee Workforce Development Board. 
Rice's passion is inspiring and encouraging the STEM programs among middle, high school, and college students. She is an active industry advisor to Cleveland High and Walker Valley High School's engineering programs and is a member and past president of the Chattanooga Chapter of the Society of Women Engineers. She was a finalist for the Supernova award by the Young Women's Leadership Academy Foundation.
​
Rice received her Bachelor's of Science in electrical engineering from Syracuse University. She received her certificate from The Lean Manufacturing Leadership Institute at the University of Kentucky and a certificate from the Executive Development Institute at Vanderbilt University. In 2018, she was selected and completed the Goldman Sach's 10K Small Businesses Entrepreneurship Program at Babson College.