Avram Speaks to Greater Dalton Chamber of Commerce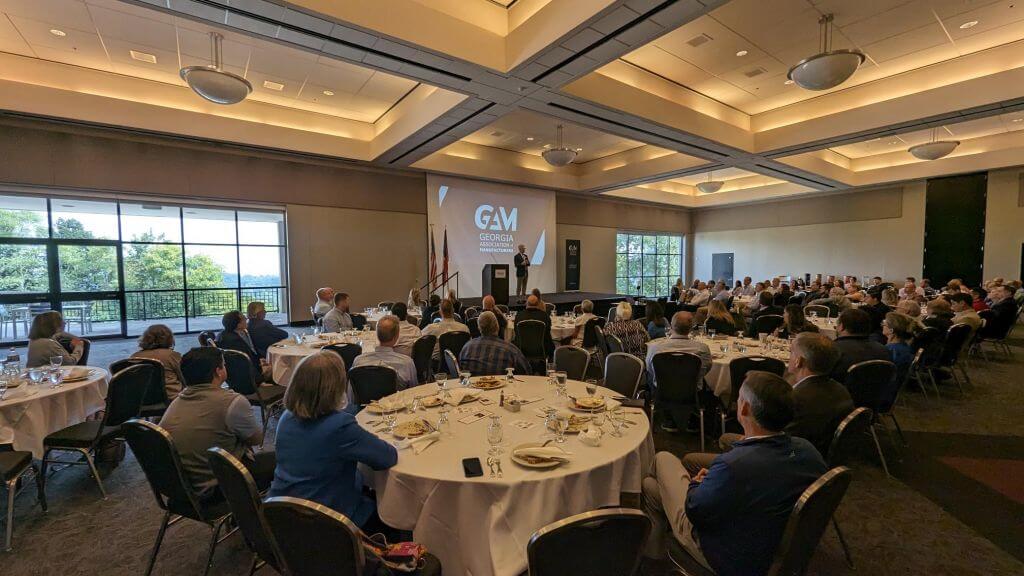 GAM's President and CEO spoke on the state of manufacturing in Georgia and how GAM is supporting the industry.
On October 5, more than 100 members of the Greater Dalton Chamber of Commerce attended the State of Manufacturing Luncheon at the Dalton Convention Center. Lloyd Avram was the event's keynote speaker as he shared his outlook on the industry; its history, current challenges, future opportunities, and the ways that GAM will be there to support manufacturers.
Avram reminded those in attendance that Dalton is the birthplace of GAM, recognizing 123 years of operation for the Association and thanking members in the room for their support. Avram then laid out three key observations about the state of manufacturing in Georgia:
Georgia is the state of manufacturing

The state has a strong diversity of manufacturing
Even in a diverse political environment, politicians from all sides see the importance of our industry
Between taxation, transportation, and energy costs, the state has an enviable list of advantages

Despite its success, the industry still faces challenges

Even with Georgia's advantages, workforce development is as much an issue here as it is in the rest of the country
Avram asserted that workforce development is the defining issue for this generation of manufacturers

Manufacturers are better together

GAM's vision is "One Industry, One Voice"
By working together manufacturers can make sure Georgia stays the best state for manufacturing