Fluker joins Governor's CEO Roundtable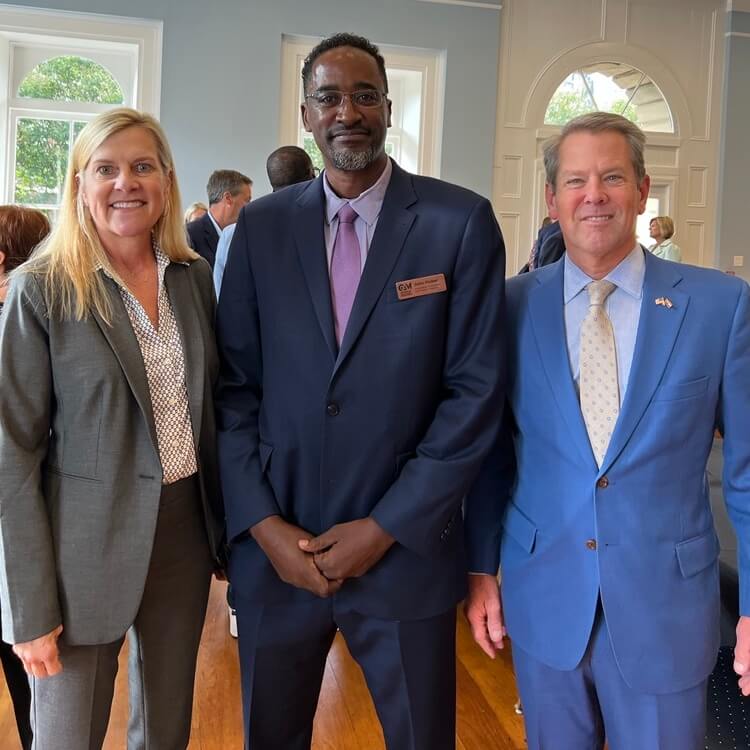 Georgia First Lady Marty Kemp, GAM Board Member John Fluker, and Governor Brian Kemp
GAM Board Member John Fluker participates in CEO Roundtable at Governor Kemp's Workforce Summit
GAM Board Member John Fluker joined other business leaders at Governor Kemp's recent CEO Roundtable. The session was part of the Governor's Workforce Summit. John spoke highly about GAM and how his company, Grenzebach Corporation, offers its employees apprenticeship opportunities right out of high school, providing pathways to management and beyond. 
One important theme of the CEO discussion was the need for businesses to start engaging with students earlier, even as early as elementary school. Fluker also stressed the need to change the perception of what "manufacturing" means, specifically with teachers, school boards, governments, and community leaders.
Fluker also submitted a letter to Governor Kemp in response to the Governor asking questions to each member of the roundtable regarding their experience with workforce development and solutions they would like to see implemented.