September 20 – Joint Tax Credit Review Panel Committee Meeting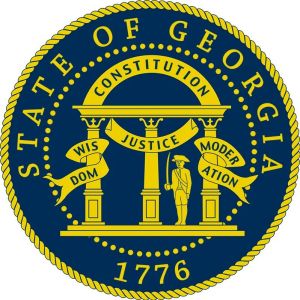 Joint Tax Credit Review Panel Committee Meeting
Wednesday, September 20, 9:00 AM
Christopher Browning Pavillion at Oak Hill
24 Veterans Memorial Hwy NE
Rome, GA 30165
As we have previously reported to you, the Georgia General Assembly has formed a Joint Tax Credit Review Panel ("Panel") made up of members of the House and Senate to review all tax credits and exemptions and evaluate whether they are serving their intended purposes.   GAM has been heavily involved in preparing and planning for the Panel's meeting on September 20th in Rome, Georgia, which will focus on manufacturing.  Before the 2024 legislative Session commences, the Panel must produce a report with any recommendations for changes to current credits and exemptions.  This report will likely form the basis for legislation introduced in the upcoming Session.  
On September 20, GAM will be advocating in favor of Georgia's tax credits and exemptions that benefit manufacturers through the presentations of several GAM representatives: 
Michael Edwards, Senior VP of Operations of Mannington Mills (current GAM Vice Chair and Chair of the GAM Tax Council);

Ballard Betz, President of The Lewis Chemical Company (current GAM Board member);

Missy Kendrick, President of the Rome-Floyd County Development Authority (GAM Associate member); and

Clay Jones, Vice President and General Counsel of GAM.
In addition, Jason Burleson, Tax Director for Pirelli, will be presenting in support of our cause.  Pirelli is a potential new member of GAM, so please introduce yourself to Jason if you meet him.
It is vital that GAM members show support by attending this meeting.  When legislators see Georgia manufacturers at this meeting, it will speak volumes.  If you are able, please plan to attend the Panel meeting or send Company representatives so that we can show our legislators how supportive we are of them and of maintaining Georgia as a great state for manufacturing investment. 
Kindly confirm the names and numbers of people from your company, if possible. This will help us best gauge our Association's representation ahead of time.
For more information reach out to GAM's VP of Government Affairs, Brittney Hull, by bhull@gamfg.org or by phone: 470-423-0182.