Bridging the Transportation Divide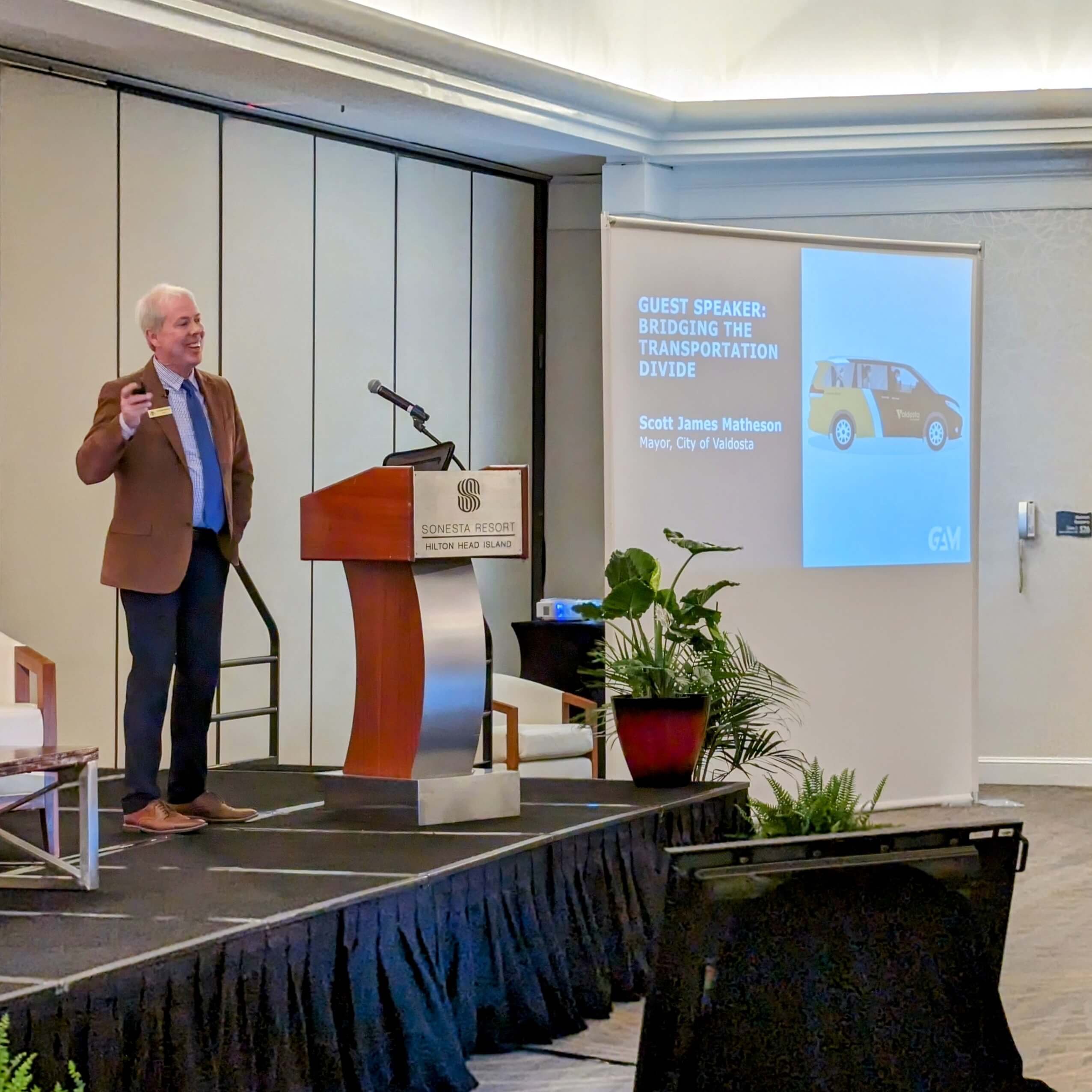 - Stephanie Scearce, GAM Director of Workforce Development
Most of us take driving for granted. Yet transportation, or the lack thereof, is a roadblock for employers trying to engage the full work capacity of the labor force. Most manufacturers in Georgia tend to locate outside metropolitan communities, in open, rural areas due to facility requirements and infrastructure needs. Additionally, public transportation often does not extend beyond urban jurisdictions, making access to manufacturing jobs heavily dependent on automobiles. This, especially, is a disadvantage for low-income populations, making securing employment difficult, further instilling the paradox of "No car, no job. No job, no car."
What if there was a solution to minimize transportation's roadblock? Yes, it may require a financial investment and "outside the box" thinking, but if it could help workforce recruitment and retention efforts, thereby benefiting Georgia families, isn't it worth it? Given the state's tight labor market, communities and employers must be willing to consider ideas that enable Georgia parents to work at full capacity.
At GAM's Workforce / Plant Management Seminar, I had the pleasure of hearing Mayor James Matheson present on the City of Valdosta's public-private partnership with Via Transportation, a digital infrastructure platform providing residents with public transit anywhere in the city. During his presentation, Mayor Matheson shared how transportation has become a quality-of-life factor in Valdosta akin to water and sewer and highlighted the investments and commitments paramount to providing such a resource.
Is providing flexible and affordable transportation truly needed? According to Mayor Matheson, the statistics say yes. Of the 10,000 per month riders in Valdosta, over 50 percent said they use the platform to get to a job.
How can manufacturers support such a resource in their community? When asked how much it costs to have a dedicated time-share vehicle, the mayor replied, "$42 per operating hour." Call me crazy, but our manufacturers spend close to that on hourly positions with pay and benefits combined, right? The mayor added that as more employers support and utilize this community resource, they help lower the community's cost, making it sustainable and expandable.
Click below to listen to the mayor's presentation along with his conversation with our VP of Government Affairs, Brittney Hull, to hear insights for offering a similar public-private partnership. For our members reading: is it worth spending $42 per operating hour to expand your workforce? If so, reach out to us, and we can help you consider a similar solution in your community.
Transportation Divide Presentation Part 1
Transportation Divide Presentation Part 2