How to Connect the Next Generation to Manufacturing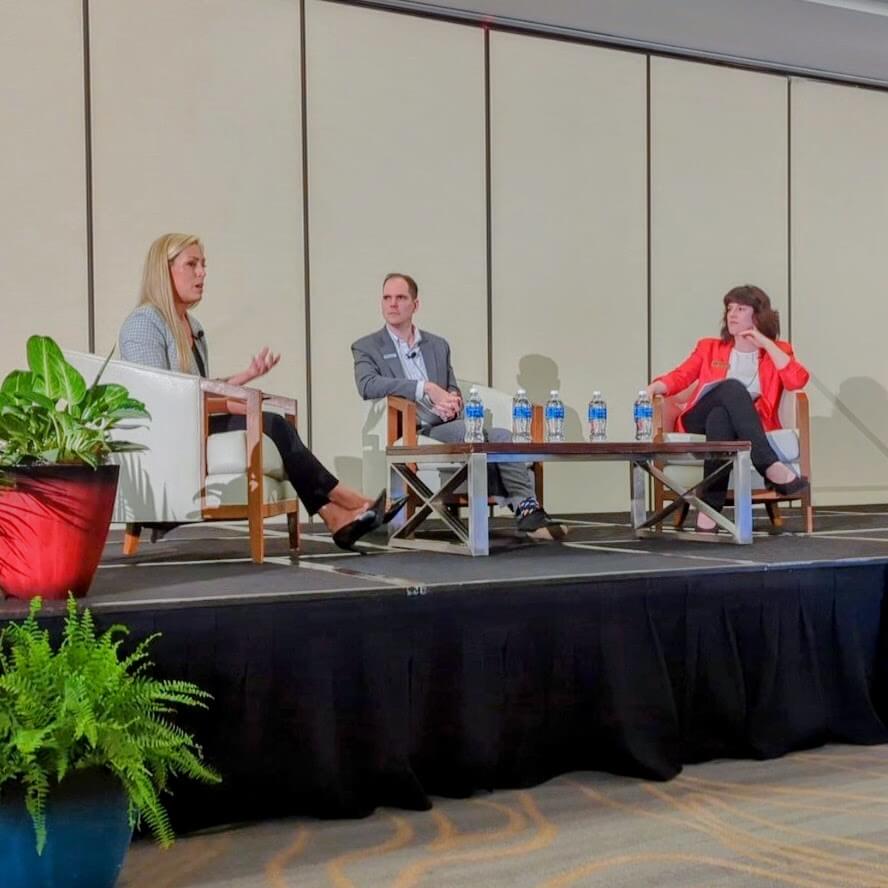 - Stephanie Scearce, GAM Director of Workforce Development
How do we connect the next generation to manufacturing? This question is very present within the manufacturing industry and daunting for most in knowing where to start. Recently, I had this conversation with Laura Wood of Mohawk Industries and Kyle Redner of Gulfstream at the workforce seminar GAM hosted a few weeks ago. Mohawk and Gulfstream have invested tremendously in connecting with local schools to bridge the awareness gap between youth and manufacturing careers and willingly shared their initiatives with me. Thanks to Laura and Kyle's insights, we identified the following steps to help manufacturers of any size establish connections with their local schools and, ultimately, the next generation.
First step: Be strategic. What does your company hope to accomplish by establishing a relationship with its local school? Ultimately, the goal is to build a sustainable pipeline for new employees, but there's most likely much groundwork that needs to occur before that happens. Does your local school know your company exists, what it does, and what opportunities it offers? Let's start there.
Second step: Identify one school and get to know each other. Reach out to that school's CTAE Director or Work Base Learning (WBL) Coordinator and schedule a time for them to visit your facility. Please SHOW them your cool operations and career opportunities. Or perhaps you visit their facility to share about your business and learn about the school, its student body, and the pathways offered. Maybe you discuss your and the school's needs as well. What does the school need to address your needs? As Jerry Maguire said, "Help me help you!"
Third step: start small. After you and your school representative are best friends, identify realistic projects you can move forward with. Maybe that's offering a tour for teachers or rising Juniors or Seniors. Or perhaps it's committing to the school that you'll offer a WBL opportunity for students. As I learned in my conversation with Laura, you will be surprised by the impact that one WBL student has on a school's student body. In no time, most students will know what they do, how much they make, and the opportunities waiting for them. What better way to promote your business than having an actual student be your advocate?
Fourth step: repeat. Assess what you've learned and gained in the last months by strategically identifying a school and partner to establish a relationship and expose students to your company. What would you do differently? What will you do the same? Are you going to expand your outreach efforts? Want to offer more WBL opportunities? Before you know it, manufacturers will be reaching out to you for guidance in establishing a similar approach at their company. And that's what it's about at the end of the day: paying it forward.
Listen to my entire conversation with Laura and Kyle below. If your company is interested in connecting with the Next Generation, reach out, and we'll help you throughout each step mentioned above.
Next Generation Panel Part 1
Next Generation Panel Part 2