Get to Know Stephanie Scearce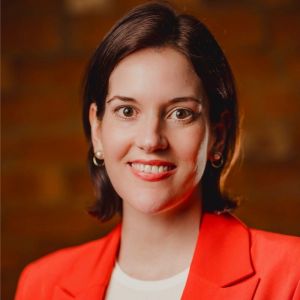 Stephanie Scearce, Director, Workforce Development
Stephanie Scearce joined GAM as the Director of Workforce Development in February of 2023. A native of Blue Ridge, she has committed her career to advancing workforce development issues and solutions.
Why she was attracted to the role:
What pulled me to this position was the advocacy part. In every role I've ever had. I've seen where there needs to be more for existing manufacturers to help them maintain jobs and to help them grow.
A lot of the state resources and incentives available are tied to net new job creation and capital investment, both for new locations and existing companies, but there's nothing substantial or very present to help existing manufacturers retain jobs and sustain operations in the here and now. If resources are available, they're usually federally funded to the status of grants, or there may be some tax exemptions here and there, but there's nothing to help our existing manufacturers.
So that's what pulled me into this position, just being able to be a unified voice for existing manufacturers for the first time, and to speak to things that need to be said.
How she sees her role:
I view my role as being two-pronged. And what I mean by that, one prong of my job is going to be having a unified voice for Georgia manufacturers. I need to be able to document what the immediate and collective needs are of Georgia manufacturers. A lot of times a manufacturer will say: "I have this need, I have that need, I just can't find people" and it can get overwhelming. So, this one prong of my job is statewide inventorying initiative, that first and foremost documents our members' collective and immediate workforce needs.
The second prong of my position, I view as an individual consultant to our manufacturers one-on-one. We may have members that benefit from the collective approach, but they have this one need that doesn't fit in line with that, so I work with them one-on-one to address that specifically for them. The thing what I have learned in workforce development is you can't try to solve everything at once. It gets overwhelming and it's not productive. So that we've got to say, okay, what is your immediate need?
On the benefits of membership with GAM:
I honestly view my role as being a direct benefit for members. Our manufacturers are overwhelmed right now with just keeping up with their day-to-day tasks. The director of workforce development serves as the one-stop shop for members on any needs that they may have.