Get to Know Brittney Hull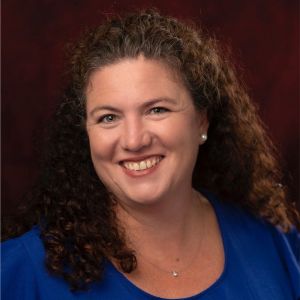 Brittney Hull, Vice President, Government Affairs
Brittney Hull is a born and bred Georgian with a manufacturing background in environmental and legislative affairs making her a uniquely qualified representative for members under the Gold Dome. She has nearly two decades of experience in manufacturing working in a plant and at the Capitol.
What attracted you to GAM
Georgia is my home and manufacturing is near and dear to my heart. Previously I lobbied for this industry across ten states, so to be able to focus all my energy on one state, and to have it be my home state, brought me to GAM. But also the transformation excited me. Plus, with two small kids and a husband it's a big increase in quality of life for me and my family.
How do you see your role:
My job is to be the voice of manufacturers under the Gold Dome, to advocate for policy and regulations that benefit and protect our members. That advocacy includes building relationships with legislators and policy makers so that I can walk into an office and say "Our members need help on this bill", but I can't do that alone. I will be organizing the grassroots efforts of our members to help them understand how legislation will affect their business. In order to do this, I will coordinate with members to engage legislators so that they understand the importance of our members' needs and impact on the state.
Additionally, part of my role will be to strengthen the voice of our members through GaMPAC while having our members take an active role, not only in contributing finances, but contributing their knowledge, network, and skills.
How this benefits members:
I'm proud that my work will benefit manufacturing throughout Georgia, but our members will benefit specifically because they will have direct influence over our legislative lobbying agenda. I am happy to represent this industry and I am excited about the impact we are making for members.