2023 Workforce / Plant Management Seminar – How Second Chance Works
An estimated 70 million Americans – or over 20% of our total population – has an arrest or conviction record. Of that total, 19 million—including one in three Black men—have a felony conviction. In Georgia, nearly 40% of our adult population has had some interaction with the justice system. These numbers are too big to ignore.  
A criminal record is a major barrier to integration into society and the workforce. But with a change in thinking about this issue, manufacturers may discover an opportunity. The more than 600,000 citizens who return from prison each year can be a potential workforce resource to address chronic labor shortages.  
Identifying and hiring qualified employees with criminal records is called "second chance hiring". It can be a win for manufacturers and society. 
Studies show that many second-chance hires offer talent, loyalty and substantial motivation. These attributes can also support profitability and the bottom line.  
The Second Chance Business Coalition found that 85% of HR and 81% of business leaders say that individuals with criminal records perform the same as or better than employees without criminal records. "On balance, second chance hires are highly loyal and productive employees. Additionally, research shows that second chance hires have lower turnover rates, which saves companies money," said the Coalition.  
And companies like Walmart, Starbucks and Home Depot have updated their hiring practices to include people with criminal records.  
While there is strong evidence to support the value of second chance hiring, there are some hard realities. Manufacturers need to have programs in place to accept and support these workers. Managers will likely need special training. Co-workers may have to overcome acceptance barriers.   
Joining us to provide a real-world perspective on second chance hiring is Shane Sims. Shane will share his story of addiction, felony conviction and 20 years of incarceration. Most importantly, he will talk about the fresh start he got from working in the manufacturing industry, the challenges of integrating back to society, and how he turned his life around to become the person he is today. 
His honest insights can help you better understand how to make second chance hiring work.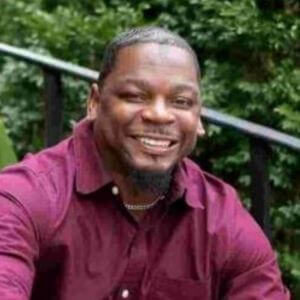 Shane Sims - Director, Modern Pathways to Recovery & Director, People Living in Recovery
Shane Sims came of age during the crack cocaine epidemic that swept across the country during the 80's and 90's, an epidemic that eventually found its way to the doorsteps of his family's home. Shane's mother would eventually succumb to an illness that was exasperated, if not caused, by her cocaine addiction and soon Shane would develop his own addictions. His drug and alcohol abuse took a heavy toll on his life and at the age of 18, during his senior year in high school, he was sentenced to life plus 15 years in prison for accessory to felony murder and armed robbery.
This marked a turning point in his life.
While incarcerated, Shane refused to do drugs, which were rampant within the prison system. Instead, he dedicated himself to personal growth and helping others. The change in Shane did not go unnoticed and, after three different prison wardens petitioned the parole board, he was released after serving 20 years. This paved the path to his career today as a Certified Addiction Recovery Empowerment Specialist (CARES) and Executive Director of People Living in Recovery, a 501(c)3 non-profit that offers Recovery Support Services to individuals and families facing substance use, mental health, and homelessness challenges. Shane is also co-owner / director of a recovery home for men, Modern Pathways to Recovery, and a motivational speaker. Shane serves his community as a chaplain with both the Athens-Clarke County Police Department and Sheriff's Office, Chairman of SAFE Athens, is past Co-chair for the Police Advisory Board Task Force, and is a Board Member for the Athens Tutorial Project.
Today, Shane uses his lived experience and training to help people understand the nature of the disease of addiction and is an advocate for personal and systemic reform.