2023 Workforce / Plant Management Seminar – Maximizing the Work Capacity of Georgia's Labor Force 
In Georgia and across the US, available workforce continues to be the main challenge impeding Manufacturers. As the U.S. economy adds 8.3 million jobs in the next eight years, the labor force participation rate will drop almost two percent by 2031 due to the "mass exodus" invoked by the Pandemic, Baby Boomers aging out, and the increase of individuals voluntarily opting for part-time work. Moreover, with over 60,000 occupational openings each year in manufacturing alone, employers must think intuitively about workforce recruitment and retention. This involves considering unconventional resources that help manufacturers evaluate and establish a sustainable full-time equivalency while considering solutions to meet fluctuating demands. 
One unconventional resource to consider is Veryable, a technology company exclusively dedicated to servicing the on-demand labor needs of manufacturers with innovative solutions. At first glance, Veryable sounds like a temp agency, but it's not—think Uber, but for the labor force. Veryable connects companies with local workers who desire daily or short-term hourly work. Currently, over 120,000 workers in Georgia have downloaded the Veryable app. Using the application's proprietary tools, companies can contract with these workers on an as-needed basis to meet increased demands in real-time. 
In this session, we will learn about Veryable's ability to aid manufacturers in tapping into the extra work capacity of Georgians and the presumed challenges associated. Additionally, we'll hear from Simmons Manufacturing, a heavy user of Veryable, about its experience with successfully implementing and integrating the platform into its processes and the commitments paramount to ensuring its success.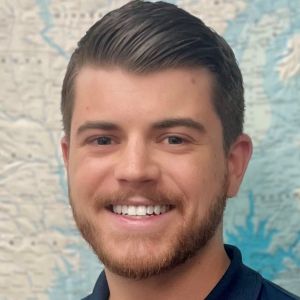 Jacob Phelps - Purchasing Manager, Simmons Manufacturing Company
Jacob Phelps is the Purchasing Manager at Simmons Manufacturing Company, a manufacturer of high quality American-made water well supplies since 1957. Born and raised in McDonough, GA, Jacob started out in production at Simmons in 2020. His drive and attention to detail were noticed by the shipping manager, who brought Jacob into his department as a lead. Simmons was sold in the fall of 2021, and the new President began looking for in-house talent to invest in for new leadership roles. He found Jacob and promoted him to inside sales to get firsthand experience in how Simmons operated from incoming orders to outgoing product. Less than a year later and Jacob was promoted once more to Purchasing Manager.
Simmons began using Veryable at the start of 2021 and have since been confidently utilizing their labor pool of 61 operators daily with immense success.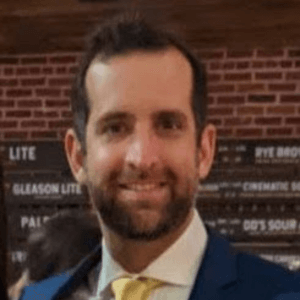 Carter Stanley - General Manager for the State of Georgia, Veryable
Carter Stanley, a Georgia native from Norcross, is an accomplished operations and finance leader with over 12 years of extensive experience in Fortune 100 and privately held manufacturing companies. His expertise spans consumer products, B2B, and medical products, and he has a proven track record in optimizing manufacturing processes, yielding substantial cost savings, and executing successful supply chain strategies.
Carter's professional journey features key roles at industry giants such as Kimberly-Clark, Halyard Health, and KIK Custom Products. In these roles, he supported the financial management and operational improvements of numerous Global manufacturing sites primarily producing paper, medical, consumer and industrial chemical and skincare products. This hands-on experience has given Carter deep insights into the manufacturing industry and a comprehensive understanding of the dynamics of both corporate finance and operations management.
In 2018, Carter joined then start-up Veryable, an on-demand labor platform exclusively for manufacturing and supply chain. He currently serves as General Manager for the State of Georgia, the largest district in the company. Veryable enables companies to solve the previously unsolvable problem of aligning labor resources to demand in real-time. The Georgia district includes over 150 manufacturing and supply chain companies and over 60,000 independent operators.