2023 Workforce / Plant Management Seminar – Unraveling the Complexities: Key Considerations for the Workforce
Complexities in the area of employment and labor law, particularly in cases and instances that impact a manufacturer's ability to attract and retain a talented workforce, have never been more evident or important.  Our panelists on these issues combine a thorough understanding of the legal challenges and risks that exist in this area with a healthy level of common sense obtained through years of experience. 
The panel will focus its attention on three major areas of employment and labor law that bear directly on workforce issues – but will also share very practical advice and thoughts based on their collective decades of experience. 
The three major topics of discussion include: 
Drug testing and screening – does it help with hiring, or create more problems than it's worth?  What do manufacturers need to know before considering, for example, to not screen for THC anymore?

 

Unionization – typically Georgia employers have had less to worry about in this area, given Georgia's status as a right-to-work state.  However, in recent times, there have been more successful efforts to unionize in Georgia.  What should manufacturers be thinking about in this regard?  What steps can they take to discourage unionization and how might those efforts impact hiring and retention?

 

ADA accommodations – The Americans with Disabilities Act is a complex law that requires intensive efforts by employers.  What is a reasonable accommodation?  How should employers approach such requests?  What are the impacts on workforce?

 
There will be opportunities for attendees to ask questions about these topics and others of interest.  Engagement and dialogue are strongly encouraged!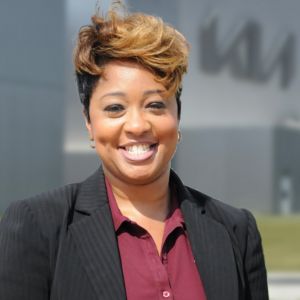 Latesa Bailey - Senior Manager and Head of Department for Human Resources, Kia Georgia, Inc.
Latesa Bailey is the Senior Manager and Head of Department for Human Resources at Kia Georgia, Inc. (Kia Georgia).  Bailey is currently responsible for leading Human Resources People Operations, Workforce Development and Recruitment, Total Rewards, HRIS, Strategic Planning and Compensation, and Learning and Organizational Development.
Upon joining Kia Georgia in April 2012, Bailey served as the Senior Corporate Counsel, Labor and Employment Law for Kia Georgia where she partnered with and advised business professionals in labor and employment related matters under Title VII of the Civil Rights Act, Americans with Disabilities Act, Fair Labor Standards Act, Family Medical Leave Act, Fair Credit Reporting Act, National Labor Relations Acts, and other various laws.  She also developed and conducted training in areas of EEO compliance.
Before joining Kia Georgia, Bailey was the Corporate Counsel, Labor and Employment Law for ThyssenKrupp Steel USA, LLC in Mobile, Ala. where she partnered with and advised business professionals in labor and employment related matters. She managed the Compliance Program in areas including, but not limited to, Anti-trust and the Foreign Corrupt Practices Act, Environmental Health and Safety and Immigration.  Bailey served as Of Counsel, Labor and Employment for Littler Mendelson, PC and Turner Broadcasting System in Atlanta, Georgia where she litigated labor and employment related matters.
Bailey has published several articles related to EEO Compliance in legal and business journals, and has participated in several HR panel discussions for the Georgia Manufacturing Alliance, Georgia Employer's Association and the Next Generation Manufacturing Leadership for Women.
She is a licensed attorney in Florida and Georgia.  She holds a Bachelor of Science degree in Business Management from Florida State University, and she also graduated Cum Laude from Stetson University College of Law where she received a Juris Doctorate (JD) and Master of Business Administration (MBA) degree.
She serves as the Chair of the Foundation Board of Trustees for West Georgia Technical College, a member of the Board of Directors for the LaGrange-Troup Chamber of Commerce and has served as a member of Cool Girls, Inc. advisory board, the Junior League of Atlanta and Alpha Kappa Alpha Sorority, Inc.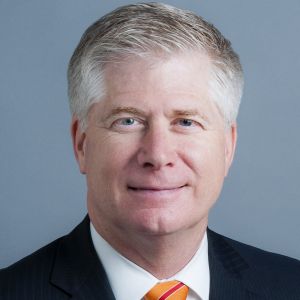 D. Albert ("Bert") Brannen - Managing Partner (Atlanta Office), Fisher & Phillips LLP.
D. Albert ("Bert") Brannen is former Managing Partner in the Atlanta office of Fisher & Phillips LLP. Bert represents employers exclusively in solving their labor and employment law problems. He counsels employers about how to comply with applicable laws, avoid or deal with workplace crises and prevent litigation. He regularly advises employers about increasing employee engagement and, when necessary, assists them with the negotiation, administration and arbitration of collective bargaining agreements.
The College of Labor and Employment Lawyers elected Bert as a Fellow in 2015. He is active in the State Bar of Georgia and served as Chairman of the State Bar of Georgia's Labor and Employment Law Section. He is a founding Board member of that Section's Mentorship Academy and the Fulton County Daily Report named him Best Mentor in 2018.
Martindale-Hubbell rates Bert as "AV," its highest rating. Best Lawyers® recognized him as 2019 "Lawyer of the Year" for Labor & Employment Law and selected him repeatedly as one of The Best Lawyers in America for Labor & Employment Law. Georgia Trend Magazine named him one of Georgia's "Legal Elite" and he has been recognized as a "Super Lawyer for Labor & Employment Law" for the State of Georgia more than 15 times.
He is a member of the Georgia Association of Manufacturers, AGC GA, Electric Cooperative Bar Association ("ECBA"), the Society of Human Resources Management ("SHRM") and other professional groups.  He is a past member of the Board for the Georgia Branch of the Associated General Contractors ("AGC") and is past Chairman of AGC's national Labor & Employment Law Council.
Bert has written numerous articles on a wide variety of labor employment law subjects. He served on the Editorial Advisory Board for Employment Law360, a nationally recognized source for labor and employment law information and has written over 50 monthly articles for MultiBriefs, a leading publisher of association-branded publications. He often speaks to chambers of commerce, business and professional associations and industry groups.
The Good Samaritan Health Center, Operation HOPE and other non-profit organizations have benefited from his pro bono service. Within the firm, he started a program to increase the involvement and support of Fisher Phillips' lawyers in pro bono service to the Pro Bono Partnership of Atlanta.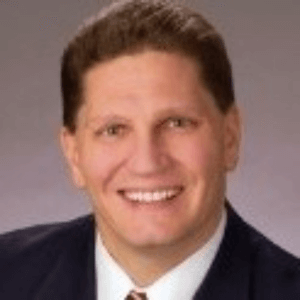 Joseph A. Ciucci - Duane Morris governing Partners Board
Joseph A. Ciucci is a member of Duane Morris' governing Partners Board. Mr. Ciucci practices in the areas of traditional labor law, employment litigation and employee relations matters. He has successfully defended discrimination, harassment and wrongful discharge actions in federal and state courts and before the Equal Employment Opportunity Commission and state agencies and obtained injunctions enforcing non-competition agreements on behalf of management clients.
Another aspect of Mr. Ciucci's practice is the representation of clients before the National Labor Relations Board (NLRB) in Board investigations, unfair labor practice charges and trials, and compliance issues. He assists employers through union organizing attempts, representation hearings, strikes and picketing. He also represents clients in labor arbitrations and collective bargaining negotiations.
In addition, he regularly counsels clients on employment issues stemming from Title VII, the ADA, ADEA, FMLA, FLSA and WARN Act as well as on the implementation and documentation of employee policies. He is a member of the state bars of Georgia, Michigan and Pennsylvania. He also is a member of the American Bar Association and its Labor and Employment Law Section.
In 2009-2017, Chambers USA: America's Leading Lawyers for Business included Mr. Ciucci in its listing of leading labor and employment lawyers in Georgia. In particular, Chambers notes his "detail-oriented approach" and his "excellent knowledge of labor law." Chambers also cites his "excellent representation of employers before the EEOC or the NLRB, and...his counsel on compliance matters."
Mr. Ciucci is a 1993 graduate of the University of Detroit Mercy School of Law, where he was the Labor Law Symposium Editor for the Law Review, and a graduate, with departmental honors, of Alma College.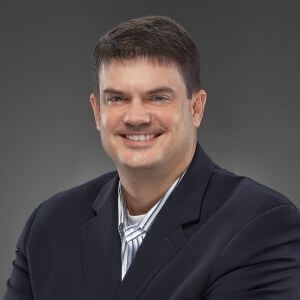 Tim Newton - Partner, Constangy, Brooks, Smith & Prophete
Tim Newton is a partner in the Atlanta office of Constangy, Brooks, Smith & Prophete, LLP. He represents employers in state and federal court litigation involving employment discrimination under the Age Discrimination in Employment Act, Americans with Disabilities Act, Title VII of the Civil Rights Act of 1964, the Fair Labor Standards Act (both individual and collective actions), the Family and Medical Leave Act, and other state and federal laws. Tim regularly counsels and guides clients on employee relations issues, working with clients to develop strategies to deal with and resolve these issues. He also presents training sessions, including harassment, diversity, FMLA/ADA, investigations, and proper employee documentation. Tim has been recognized by several legal industry publications for his work in employment litigation, including The Best Lawyers in America©.
Tim graduated magna cum laude from the University of Louisville School of Law, and lives in Roswell, Georgia with wife, Stephanie and daughters, Hayley, Hannah, and Julia.